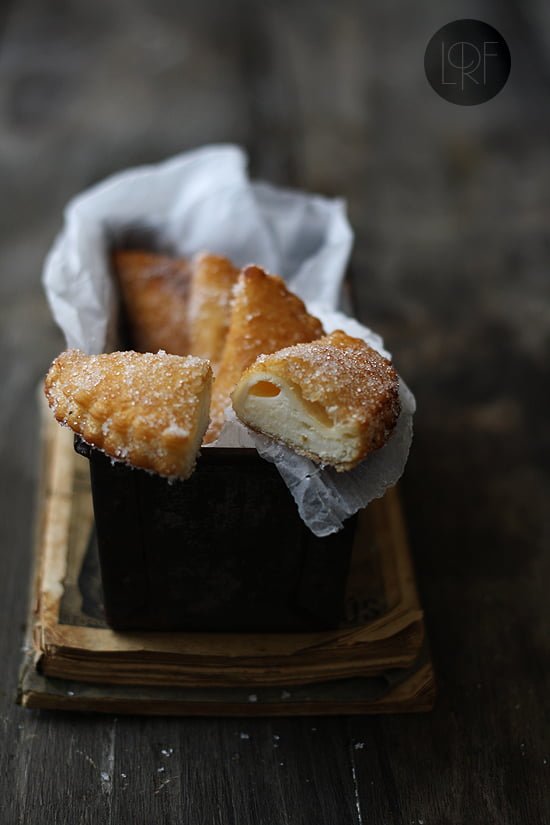 I cannot get over the fact that no one (apart from me) has prepared this recipe since I published it 6 years ago. It was one of the first recipes I posted: Fried ice-cream in puff pastry. (Excuse my photos, at the time I used to shot with my mobile phone!)
And now that cronuts and churro ice cream sandwiches have become so fashionable, I thought it was time to bring back this recipe which, believe me, it is utterly delicious!
Please tell me you are going to give it a try!
---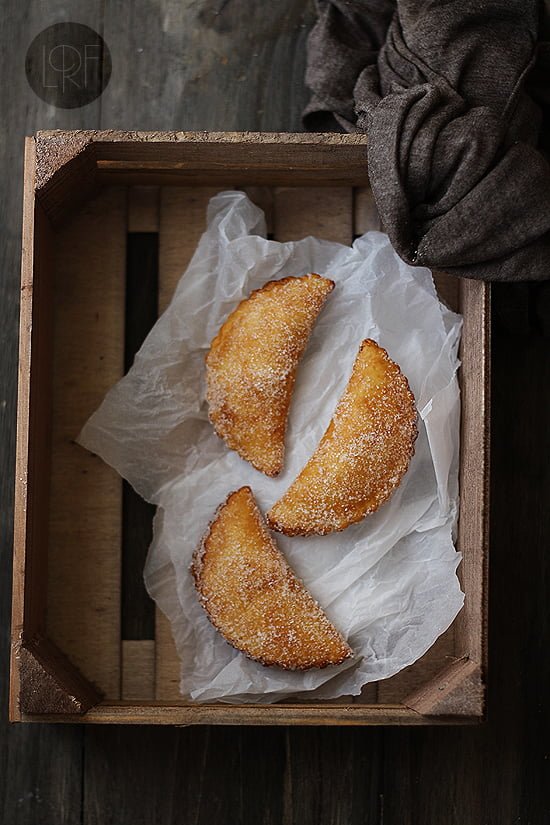 ---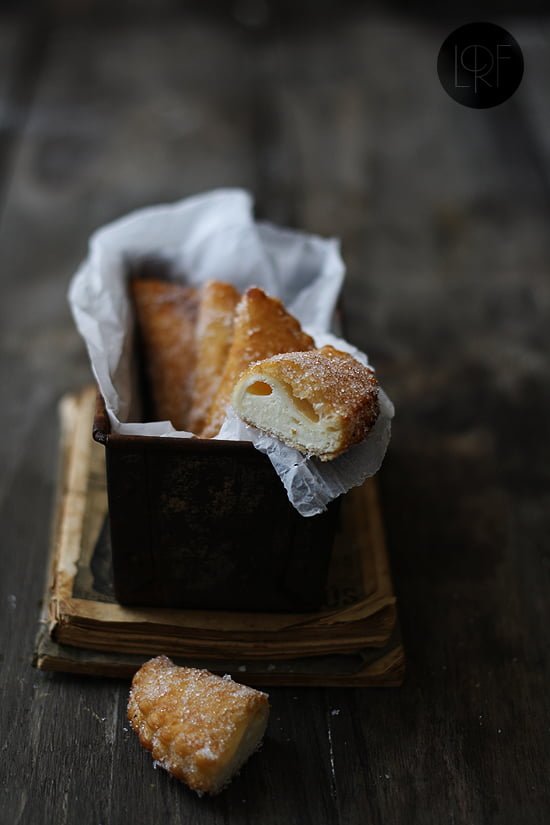 ---
{Fried ice-cream in puff pastry}
Prep time: 15 min
Cooking time: 1 min each
Serves: 6
Ingredients
1 sheet puff pastry
6 tbs mascarpone icecream (or your favorite)
sugar for coating
sunflower oil for deep frying
Directions:
Roll out the pastry and cut into 6 circles
Place a tbsp of ice cream, and using your fingers, wet the edges of the dough with a bit of water. fold the dough in half, and use your fingers to gently press the edges together.
Freeze for 24 hours.
Preheat the oil in a deep pan, and fry the puff pastry until golden (about 1 minute)
Remove from the pan and place in paper towel plate to avoid excess oil. Coat with sugar. Serve inmediately with apple compote, or some berries, as you prefer
NOTES:
Alternatively, you might freeze them after frying them and eat them cold. In that case, let them sit at room temperature for 10 minutes before serving them
I have used mascarpone icecream, which is one of the recipes included in my last book Polos y helados. If you want to buy a copy (Spanish version) you can find it in Amazon Spain (ships worlwide), Amazon France, Amazon Italy, and Amazon Germany. I will let you know as soon as it is available in UK and US :). If you want to buy a copy of my previous book "Las recetas de la felicidad" (Spanish edition) you can order it on Amazon Spain (They ship worldwide). Also to be found in Amazon France, Amazon Germany, Amazon Italy, Amazon USA and Amazon UK
If you have prepared this recipe, and want to send me a pic and your comments, please use this form . If you wish to subscribe to receive my recipes in English please do it here